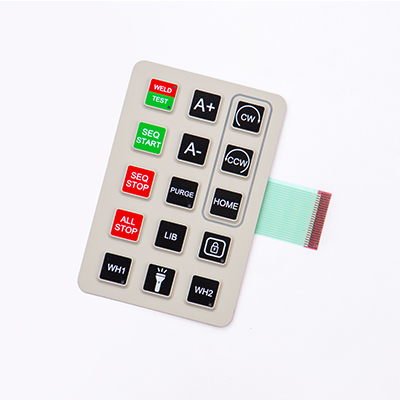 Niceone-tech has been working on the new technology of Membrane Keypad, and now Niceone-tech has developed a new Membrane Keypad with the efforts of our team, which not only combines the two core products of our company, but also integrates their advantages together. The core products produced by membrane keypad manufacturer Niceone-tech are Membrane Keypad and Silicone Rubber Keypad.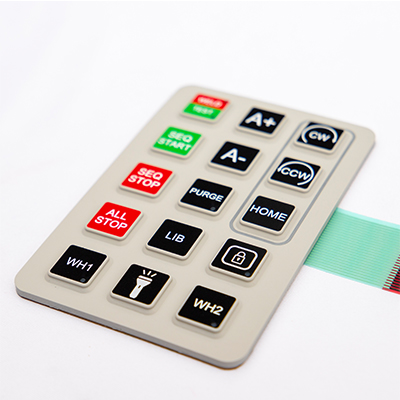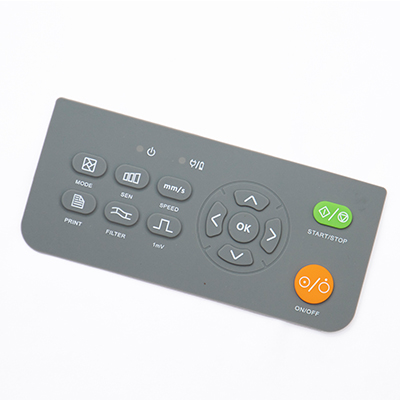 Hybrid Keypads serve as an alternative to regular Membrane Keypads for users with the following needs:
l Provides a more three-dimensional feel and appearance, mainly because Silicone Rubber has a three-dimensional structure.
l When the quantity is large, Silicone rubber is more cost-effective as a panel, which is one of the biggest advantages of Hybrid Keypads.
l Offers better water resistance than regular Membrane Switch
l At the same time, compared with Silicone Rubber keypad, Hybrid Keypads have better button tactile feedback.
l The product design is easier because it can be combined with Flex Copper Circuit and Printing Circuit Board.
l Compared to Membrane Switch, Hybrid Keypads last longer.
Contact silicone keypad manufacturer Niceone-tech, we will contact you as soon as possible and send samples of the same type.