The importance of Graphic Overlay to Membrane Push Button.
The first impression of Membrane Push Button is often the Graphic Overlay on Membrane Push Button. A good Graphic Overlay can not only make your HMI more beautiful, but also make Membrane Push Button easier to operate and avoid manual operation errors. Membrane Push Button has a good Graphic Overlay for your brand even more bonus points. Eventually your product will stand out in the market. This also illustrates the importance of Graphic Overlay for Membrane Push Button.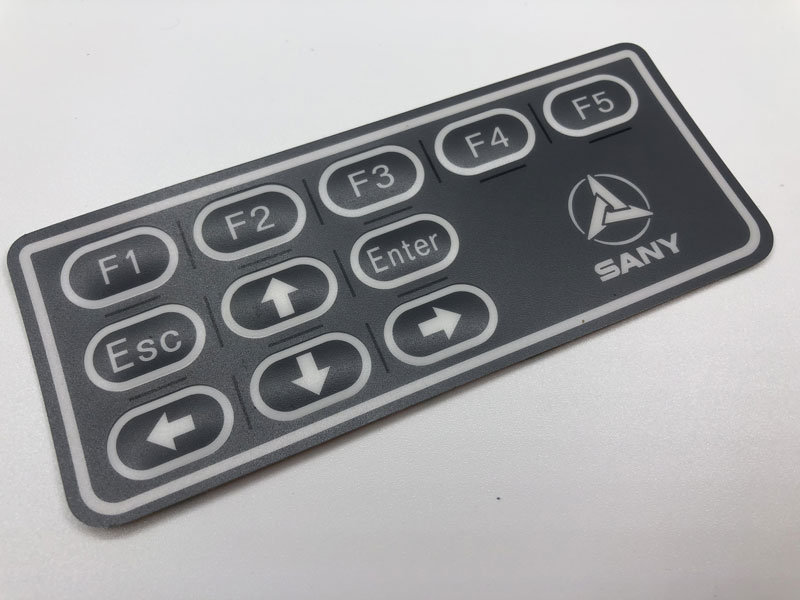 In order to let users better understand the importance of Graphic Overlay to Membrane Push Button, Niceone-tech plans to introduce these two aspects in detail and some of Graphic Overlay's expansion technologies.
Graphic overlay applications for different environments:
Use in bacterial environment:
The requirement that Membrane Push Button needs to meet is to have certain resistance to bacteria and inhibit the survival of bacteria.
Graphic Overlay materials need to have antibacterial and antibacterial properties, and can be cleaned for a long time without damaging the surface. Antibacterial materials such as Autotype XE series or Silicone rubber keypad with antibacterial agents can also be used as Graphic Overlay.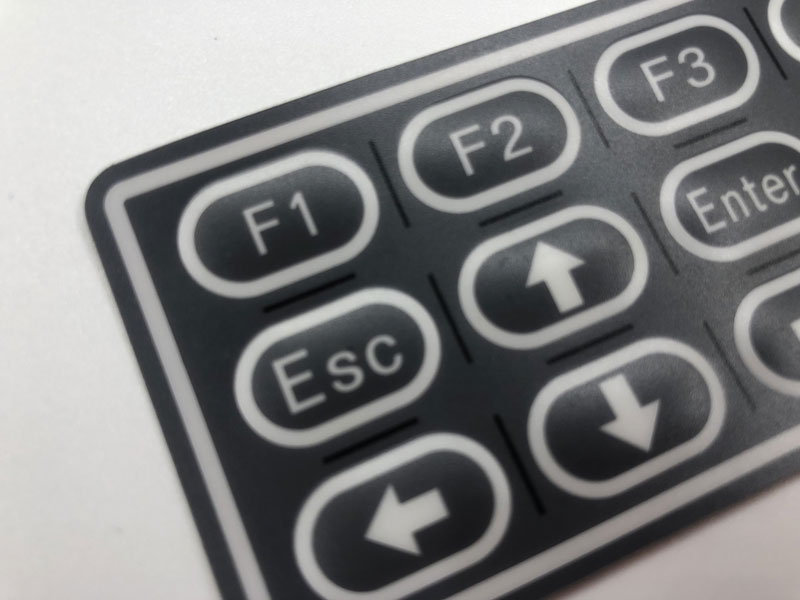 Use in outdoor and indoor environments:
Graphic Overlay as a Membrane Push Button's common outdoor problems are ultraviolet rays, variable extreme temperatures, and humidity. The problems that often occur indoors are the dizziness of the keys caused by the lights and the damage of chemicals.
Anti-ultraviolet materials and Nitto tape or 3M tape that can withstand extreme temperatures can solve the problem. The vertigo caused by lighting can be solved by printing ink or even anti-glare materials.
Graphic Overlay's choice of materials:
The conventional choice of materials is polyester, polycarbonate, silicone rubber keypad, Glass or acrylic as Graphic overlay. So which material is best?
Product materials have their own advantages. In terms of cost, acrylic, Polycarbonate and silicone rubber keypad are relatively more cost-effective when the quantity is large.
In terms of product life, Polyester and Silicone rubber keypads are relatively longer. Because the tear resistance will be better.
Contact Niceone-tech, you will get more detailed information.
About the processing and design of Graphic overlay: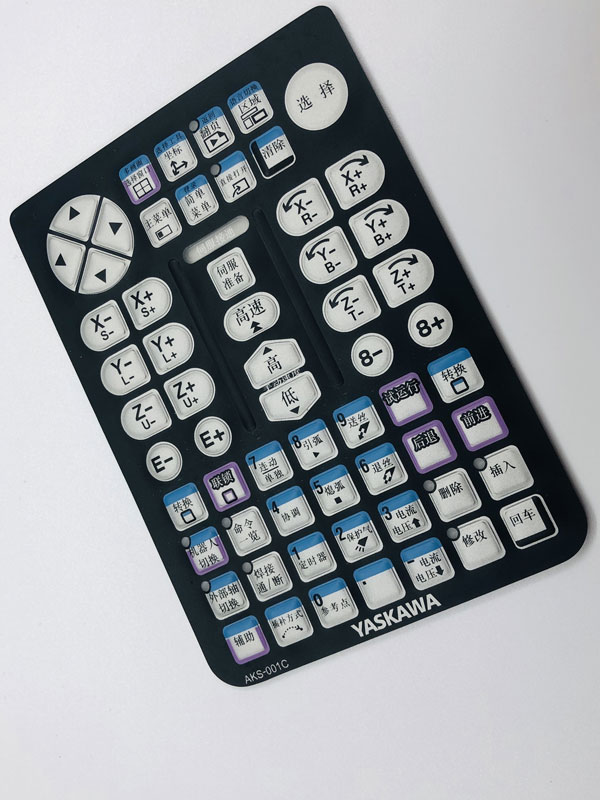 The embossing of Graphic overlay is generally buttons or LEDs windows. The main purpose of embossing LEDs windows is to worry that the thickness of the Membrane Push Button is not enough to cause the LEDs to be pressed and cause damage to the panel. The Embossing of Graphic overlay buttons increases the tactile feebdack of the Membrane Push Button, which can also reduce the user's mistakes.
The blind spot bumping is less common:
Perimeter-embossed Edge-embossed
No embossing Pillow-embossed
LCD window selection: Anti-glare is very important for LCD windows, to avoid light dizzying the product. Choosing anti-glare materials or choosing anti-glare coatings also need to be considered for Graphic Overlay.

Printing options: Screen printing is the most common choice for Graphic Overlay, and its small color error and diversity have always been favored by customers. The biggest advantage of Digital Printing is its cost advantage in mass production and the characteristics of Gradients.

Do you need three-dimensional buttons: The latest type of glue-based buttons on Graphic Overlay. It has a three-dimensional touch and a high value-added aesthetic effect. It was used on Silicone Rubber Keypad before, but now it is used on Membrane Push Button by Niceone-tech, which adds glue and high added value. Make your product unique in the market, and the brand has more advantages.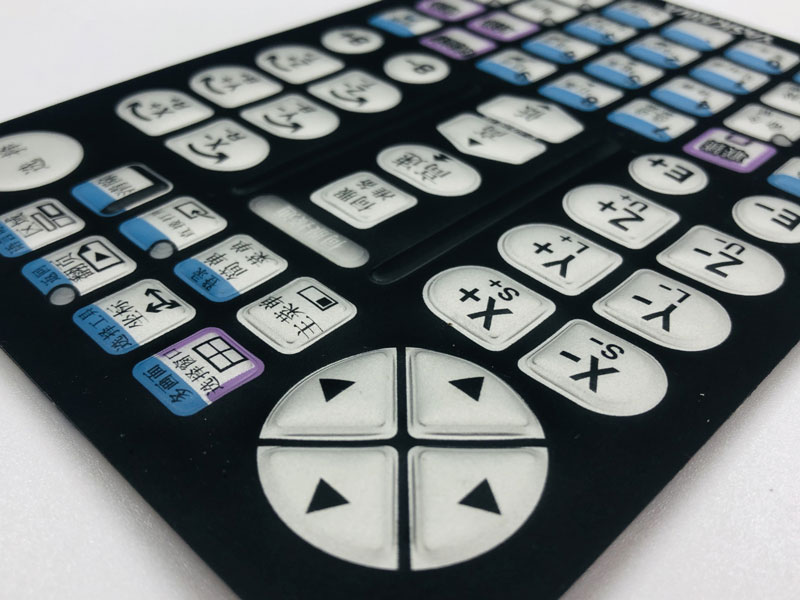 Brand effect: Every customer wants their own brand to have a brand effect, so as to be more competitive in the market. An impressive Graphic Overlay is always impressive. How to design such a Graphic overlay to make your Membrane Push Button more brand-effect? It can be considered from the color matching, processing technology and material selection.
Imagine that the Membrane Push Button on your product is durable, unique and economical. Then your brand will gradually gain more opportunities in the market. Quickly pick up the phone and contact Niceone-tech to get the unique design of your product.