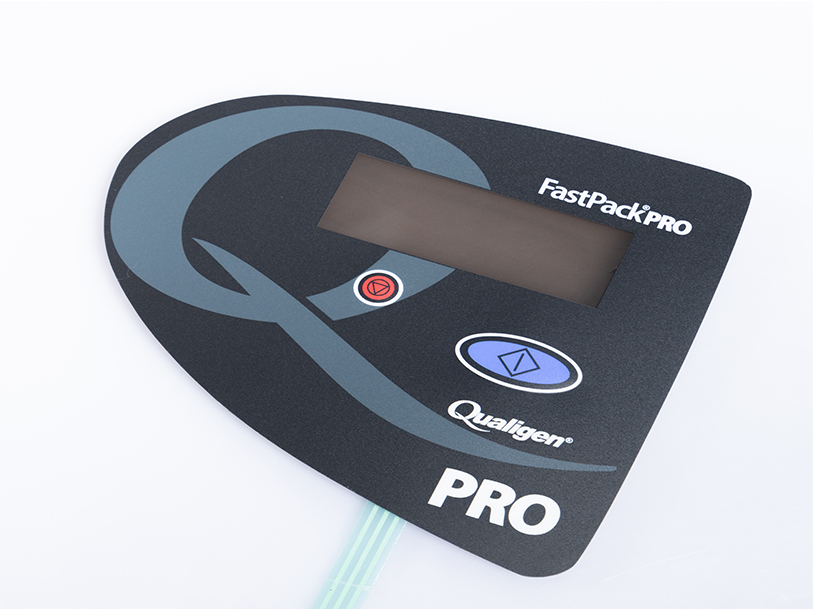 Visual operation makes electronic products easier to use

Most electronic products have a visual operation interface-Graphic Overlay or Membrane Switch, which contains operation instructions, key functions and toggle switches. If the product does not have one, it will be difficult for users to use this electronic product. Graphic Overlay plays a role similar to the manual.
For example: Use yellow and red circles printed on the top of the button to indicate that this is an 'emergency button'.
Extend the service life of electronic products
The bottom of the Graphic Overlay is often a Membrane Switch or a PCB type mechanical switch. A complete Graphic Overlay forms a complete barrier, which can prevent your Membrane Switch and PCB type mechanical switches from external damage such as moisture, chemicals, unindicated operation leading to excessive bending of the product, etc.

Fully customizable design
Like Membrane Switch, Graphic Overlay is a customized product. The material can be anti-bacterial, anti-ultraviolet or scratch-resistant. The printing methods are Digital Printing or Silk Printing. With its high degree of independent design, the Graphic Overlay has become the most suitable for your electronic products.
Resin Dome Graphic Overlay makes your brand products higher added value
Graphic Overlay is one of the convenient places to put your product logo, you can achieve gradient or color diversity without high costs. Using Graphic Overlay can enable your product to be more recognizable for daily promotion. If it can be combined with Niceone-tech's latest Resin Dome Graphic Overlay, your product will be more distinctive and aesthetic in the market.

Nice One-Keypad has the best knowledge of making Graphic Overlays and a professional engineering team. If you need to customize a Graphic Overlay that is most suitable for your company, please contact info@niceone-keypad.com